Activision Anthology Remix

Posted Wednesday, January 30, 2008 by Rasty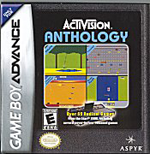 Activision Anthology Remix Edition is a commercial release from Activision which packages an Atari 2600 emulator for the GameBoy Advance along with a very good amount of games, including my homebrew Space Treat.

The emulation is a real piece of art and manages to almost perfectly recreate the 2600's behaviour on the really limited GBA's hardware (limited CPU mostly).

It's really great to have a portable 2600 emulator!

GBallz - My first game on the original Gameboy!

Posted Wednesday, January 30, 2008 by Rasty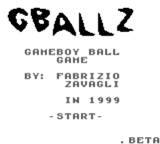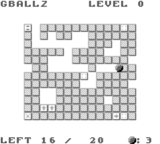 - Download GBallz sources and binary here


GBallz is my first homebrew game on the original B/W Nintendo Gameboy.
It was coded in C using the lightweight LCC compiler and I must say that I've had a blast doing it.

As usual it's not really complete (lacks sound and quite a few levels) but 99% of the code is there and the game is playable.

I've later recreated it as Bounce! on the Atari 2600.

Enjoy it on an emulator!


+Previous Posts
+Archives